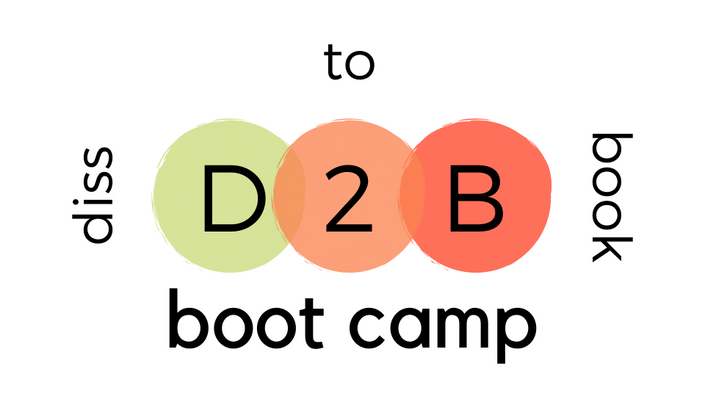 Self-Paced Dissertation-to-Book Boot Camp
Get a handle on your book, see how all the pieces fit together, and leave with a concrete plan that will, in turn, help guide your chapter revisions.
Start Boot Camp Now →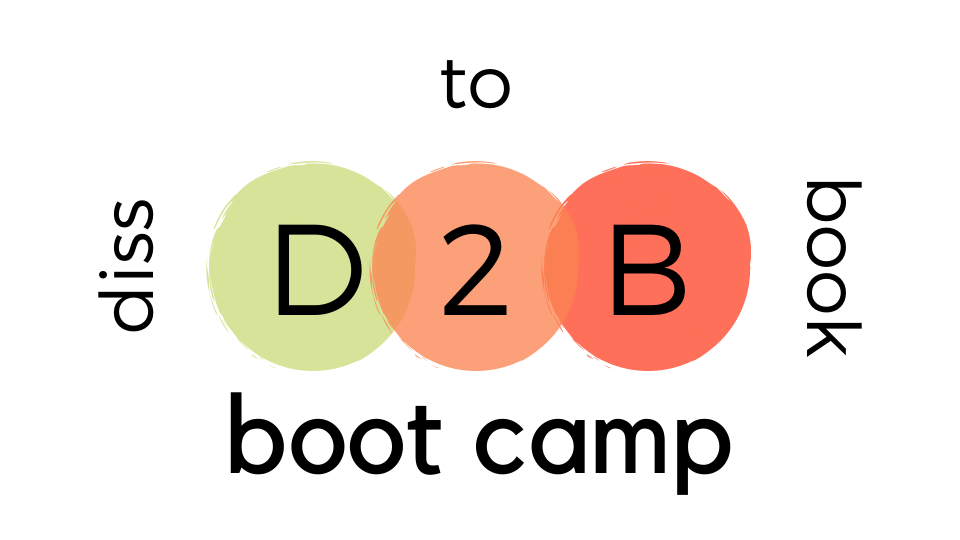 ---
NOTE: Enrollment in the Self-Paced Dissertation-to-Book Boot Camp will end permanently in March 2023, when The Dissertation-to-Book Workbook, a significantly revised and expanded set of exercises based on this curriculum, will be available for pre-order from Chicago University Press. The Workbook is scheduled to be published in October, 2023. For immediate access to these exercises, enroll in this course before March 2023; otherwise, you must wait until October, 2023. Please email me at [email protected] with questions.

---
Demystifying your Dissertation-to-Book Transformation
The key to overcoming the overwhelming process of organizing your dissertation into a legible scholarly document.
"I have no idea how I am going to finish this book"
What if I said to you, "you have to finish your book in a year. Or two years. Everything depends on it."
Would you panic for 11 months and then frantically try to figure out how to turn the dissertation you wrote for a handful of people in a tiny niche into a publishable book essentially overnight?
Or would you see if you could find resources to break down this monumental task of, working throughout the year to avoid the feeling of overwhelm and stress that comes with a tight deadline and some insecurity around the process?
If the latter appeals to you and you are set on creating a plan to methodically turn your dissertation into a book, keep reading!
You know that your career depends on your ability to transform something destined to be read by a tiny committee into something that speaks to a much larger scholarly audience and that actively participates in key debates in your field.
You are likely more than ready to stop constantly worrying that you are setting yourself up to spend years revising a manuscript that peer reviewers reject.
And above all you know you MUST get this project out in the world if you EVER want to do justice to the years of research you've already done.
Here's some good news for you:
There is a real, proven way to get unstuck. A way to streamline your book revising process and develop an actionable plan to finish writing this book -- without feeling overwhelmed and anxious.
Turning your dissertation into a book shouldn't be this hard, should it?
You've done the research. You've published articles and chapters in edited volumes. You know, broadly, what needs to be done: you just revise your chapters, right? At least that's what you used to think…
...Before you started waking up in a cold sweat in the middle of the night worrying that your book didn't actually have an argument (I speak from experience here!).
...Before you started worrying about what peer reviewers would say.
...Before you started actually revising your chapters only to feel like you were spinning your wheels and missing something critical.
...Before you began to sense that your voice was not coming through.
...Before you realized you have no idea what your book is really about, nor could you explain to anyone in a concise way (that was a hard realization…).
...Before you realised your imposter syndrome and perfectionism is threatening your ability to get the book done before time runs out.
Writing a dissertation prepares you to ask important questions and to develop the research and writing skills necessary to ultimately produce a book that speaks to a wider audience. But there's nothing intuitive about taking this original research and transforming it into a very different mode--an academic monograph.
You wrote your dissertation. You earned your PhD. Now it's time to publish your book and advance your academic career.
It doesn't have to be as overwhelming as it seems, especially with a solid game plan in place to write your first draft and a concrete road map for revisions.
With advice and step-by-step guidance from someone who's successfully manoeuvred the murky world of turning a dissertation into a book (and who's helped dozens of other scholars do the same), you can finally turn your research into a coherent and compelling academic monograph that highlights your unique contributions to your scholarly fields.
I guide you through this exact process in my dissertation-to-book boot camp that gives you a plan to determine the overall picture for your book, complete with strategies to reconceptualize your dissertation as a book, tons of concrete examples from a variety of disciplines, and thought-provoking questions you can ask to focus on what matters: doing justice to your ideas.
Introducing the Self-Paced Dissertation-to-Book Boot Camp
The proven and repeatable process for turning your dissertation into a book you can pitch and publish.
The Dissertation-to-Book Boot Camp is a complete guide to articulating your book's contents and unique research and asking yourself challenging questions to ensure you produce a solid and coherent project with a better chance of surviving peer review. The curriculum features a workbook, a variety of examples, and questions designed to help you think about your book differently.
Because, let's face it:
Your dissertation does not get you a job. Your anticipated book gets you the job.
Many institutions require a book for tenure. Period. If you're at such an institution or hope to be in the near future, you know you have about four years to finish your manuscript from the day you start. Everyone--your senior colleagues, friends at other institutions, your chair, and your dean--will have one question on their mind: how's the book coming?
But there are more reasons to finish your first monograph than just tenure.
The research you conducted is important.
At the end of the day, you undertook the research for your dissertation because you found a topic that genuinely interested you.You have new insights that might eventually even change your discipline's curriculum. You unearthed some great stories that are compelling enough you want to share them with the world. None of that is possible without writing this book.
Your research can reach a much wider audience.
Revising your dissertation is the process of shifting its focus from the concerns of the narrow audience of your dissertation committee to those of a broader scholarly audience. That audience wants to read books that are both informative and engaging. And you want that audience to read your book. To learn from it. To perhaps change their own narrative. Through your book, you get to participate in wider scholarly conversations and debates. To say something that matters.
Get dissertation to book guidance from someone who's not only a published author, but who's successfully helped dozens of other tenure track academics transform their dissertations into cohesive and engaging books.
The process for demystifying the dissertation-to-book process is based on the system I created, developed, and revised by mentoring more than 50 authors of first books just like you, over three years.
MEET YOUR GUIDE
Katelyn Knox
Katelyn is an associate professor of French at the University of Arkansas, where she specializes in 20th- and 21st-century French and Francophone literature, music, and culture.
When she was working to turn her own dissertation into a book, she struggled to get a handle on her book's overarching arc and throughline. So, she did what any good academic researcher does: turned to the existing literature.
She pored over books and articles offering advice about everything relating to publishing a first academic book. While this information helped her understand the process her book would go through at presses and what she would need to do when preparing her book proposal, nothing helped her understand what she would need to do on a more fundamental level: how could she ensure that her book was coherent? What would she need to think about when it came to her book's structure? What would make peer reviewers pause? What did she not even know to ask herself because she had never written in this mode before? Was her material significant enough for a book? .
She muddled her own way through the process and developed a few techniques that made the act of transforming her dissertation much more streamlined, eventually completing her own first book, Race on Display in 20th- and 21st-Century France (2016).
Going through the process of writing and revising her first book without actionable resources, however, left her wishing she'd had something to help her think about the critical dimensions of her book--those things editors and peer reviewers most cared about--much earlier. Had such a resource existed, she could have been spared a lot of stress and overwhelm and gained much-needed confidence in her project much earlier.
So, after her book was published, she vowed to put together precisely those resources she wished had existed when she was going through the process herself. Drawing from the most valuable activities that helped her reconceptualize her dissertation as a book and the questions she discovered she should have been asking all along about her project (thanks, peer review!), she developed the Dissertation-to-Book Boot Camp to take the guesswork out of turning your dissertation into a book.
Ultimately, you can leave with the confidence that you've asked and answered the tough questions to get to the crux of your book, turn it into a more coherent project and develop the confidence necessary to represent it well with a strong proposal.
Testimonials for the Boot Camp Curriculum
From Lost & Overwhelmed to Confident
Before doing this work, I was lost and overwhelmed. I had a lot of material, but didn't know how it all fit together into one, coherent book. Finishing this work was the first time I felt like I have a book I can actually write. I know what my book's main ideas are, have a structure that supports those ideas, and a plan to transform what I have into the book.
- Area Studies Tenure-Track Professor, R1
Worth Every Penny
Thank you again for putting together such an amazing boot camp experience for all of us! I can't tell you enough how valuable I found it. [...T]his was exactly what I needed for me to feel confident in my abilities to move forward with this project, and I feel it was worth every penny and then some.
- Literature/Cultural Studies Tenure-Track Professor, Teaching-Focused Institution
Wish I Had it Years Ago
This curriculum is ridiculously helpful and I want to tell everybody I know about it. I so so wish I had access to something like this years ago! Either way, I'm incredibly grateful to have it now and am wondering how I ever thought I knew what I was doing otherwise.
- Social Science Tenure-Track Professor at R1
Empowering
[The boot camp] helped me tackle my anxiety about being able to write a book. Now, I feel like I know what to do and how to proceed. I still face a lot of resistance from my inner critic, but I now know what to do. Once I develop a writing routine and prioritize my book writing, I will know exactly how to best proceed because I have basically a guide to do it. That's empowering.
- Social Science faculty at R1
It doesn't matter what Humanities subject you are writing about, the Dissertation-to-Book Boot Camp has you covered.
Here's who the Dissertation-to-Book Boot Camp is perfect for:
A scholar working in humanities and qualitative social science disciplines, looking to publish their first book, written in English and based on their dissertation, with a university press
Someone who's spent 4–8 months revising their book and is looking for a targeted way to get a handle on and reconceptualize their book as a whole.
Someone who has time to spend making revising their book a priority and can spend 5–10 hours a week for 8–12 weeks.
Someone at the early stage of the dissertation-to-book transformation--who's finished revisions of less than 80% of their manuscript's body chapters (less than 40% of body chapter revisions completed is better!).
Are you ready to finally get a handle on your book, its structure, and how all the pieces fit together?
With the Dissertation-to-Book Boot Camp, you'll…
Articulate a concise and complete idea of what your book is about and who it's for
Understand the goal of each chapter, what readers should learn from each of them, and, critically, how each one tangibly advances your book's main arguments
Organize and hierarchize your main arguments, sub-arguments, and evidence in each chapter
Create a roadmap for completing your book
Create a revision plan that overlaps with the vision of the book as a whole project, instead of individual chapters
Feel more confident in giving your elevator pitch for your book in a way that goes beyond simply saying what your topic is to more coherently articulating what your book actually does and why it matters
Have confidence that your book is not merely a collection of interesting ideas or chapters, but rather that it develops coherent arguments at the book level
See how you will start taking action on transforming your dissertation into a book in as little as 5–10 hours a week.
The module-by-module breakdown:
MODULE 1: Your Book, An Overview
In Module 1, we will cut through the noise and get to the core of what your book really has to do. Remember, one of the main reasons authors of first books struggle more than they have to is because they don't have the concrete tools to evaluate their book idea with an objective lens. This module offers precisely those tools.
By the time you've finished Module 1, you'll:
Understand how to look at your book objectively
Gain new insight into the claims you make in your book, the questions you can ask, and the evidence you have
Ensure your project's scope is appropriate for one book--it's not actually two books condensed into one, or two journal articles ambitiously packaged as a book
Evaluate (and revise as necessary) your project's scope to ensure that you plan a book you actually have the time and resources to write
MODULE 2: Drafting Your Book Learning Objectives (BLOs)
If you're like many authors of first books (myself included!), you likely have a dissertation that's a collection of many interesting, but unhierarchized threads. You might erroneously assume that writing an 80–100,000-word book means that you will get to not only develop most of the interesting threads from your dissertation, but that you will get to expand and develop new threads you didn't have time or space to explore in your dissertation.
This couldn't be farther from the truth.
In reality, for your reader to leave with concrete book-level takeaways, you need to prioritize and hierarchize your ideas and decide what key lessons you want your reader to take from your book. That's precisely what we cover in this module.
By the time you've completed Module 2, you will have:
Prioritized your ideas to decide what the book is really about and why those ideas matter
Made difficult decisions to separate what key lessons you want your reader to take from your book as a whole from interesting threads you develop, but are not part of your book's overarching argument
MODULE 3: Transitioning to the Chapters
When you were drafting your dissertation, you likely chose topical chapters that explicitly related to your dissertation's overarching ideas. Now that you're drafting your book, you might also be planning to draft new chapters that seem to fit with the direction your book is headed. In this module, I teach you how to evaluate whether your chapters are similar to each other in size, scope, and orientation using a concept I call "parallelism." Put simply, "parallelism" helps you ensure that your project is structurally sound and helps you revise your chapters to ensure that they all contribute critical pieces to your book's argument.
As you finish Module 3, you will understand:
How to identify with your readers' experiences of your chapters
How to revise your chapters' structure and scope in order to ensure they tangibly help you advance your book's argument
What structural inconsistencies you might need to explicitly address and justify in your book's introduction
MODULE 4: Aligning Your Chapters with Your Book
By the time you are done with this module, you will feel confident your book project is stronger and more intentional. You will have ensured that your book's chapters actually allow you to make your book-level claims You will also finish with a more concrete idea of what, specifically, each chapter needs to do and why. This information, in turn, will help you feel that your book is more manageable.
By the time you've completed Module 4, you will:
Understand concretely about how each chapter in your book works with the others
Know precisely what each chapter needs to do to advance your book-level claims
Have tangible priorities that guide each chapter's revisions and allow you to draft and revise each chapter more efficiently
MODULE 5: Committing to Your Book's Path
Module 5 helps you synthesize all of the work to restructure and reconceptualize your book you completed in Modules 1–4. Not only will you revisit and reflect on how your understanding of your book has evolved since beginning the boot camp, but you will also produce a summative book narrative that will guide your revisions.
Your goals for Module 5:
See the confidence you've gained about your project and its coherence
Articulate what your book is, does, and why that matters
Produce one summative narrative you can consult to remind you of your book's highest-order priorities and that will become your guiding "north star" as you transition to "working IN" your book (revising the individual chapters)
Have a succinct and compelling book narrative that you can draw from in job applications and annual reviews and send to series editors and colleagues to succinctly describe the book's overarching claims and how its chapters support them
BONUS: Resources to Help You Actually Complete the Manuscript Revisions--The Tour Guide Model and the Phase II Hub
Once you are done the Dissertation-to-Book Boot Camp, you will have a solid grasp of your book's contents and a roadmap for what each chapter needs to do in light of your book's arc. But you might not be quite sure of how to write the book in a way that's compelling or how to break this massive project down into actionable steps.
Don't worry, I've got you covered there, too.
After you complete the boot camp, you'll gain free access to the Phase II Hub, where you'll find actionable resources to help you actually complete your chapter revisions and navigate the book publishing process. You'll find:
The Tour Guide Model: a framework developed to help you think differently about what strong academic writing does and your role in producing it. You'll think about yourself as an intellectual tour guide and learn the six key characteristics that help you craft strong prose.
Step-by-step repeatable tools that help you go from dissertation chapter or conference paper prose to finished book chapter in the most efficient way.
Productivity tools that help you break this massive project down into tangible steps you can take to make tangible progress on your book while balancing a full teaching load and personal life. Never again will you have to wonder whether you're revising in the most efficient way possible or will you start to engage in writing avoidance because the project feels too overwhelming. Stop the vicious cycle, guilt, shame, panic, and binge writing with these tools.
Resources to help you overcome perfectionism and finally do the one thing that will actually help you get closer to finishing the book: sharing your writing with others. Trust me, you do not want the first time you get feedback on your book manuscript to be from peer reviewers. That said, most of the authors I have worked with admit that they rarely share writing with other scholars before their drafts are fully complete and polished. This is a huge mistake. Use the resources I developed to get targeted feedback from trusted writing partners before you spend dozens of hours perfecting writing that doesn't actually deserve space in your book!
You also get forever access to the course
You may need to revisit the Dissertation-to-Book Boot Camp activities periodically. That's ok because you've got forever access.
The Self-Paced Dissertation to Book Bootcamp works. Period.
Join The Dissertation-to-Book Boot Camp
The only course designed especially to help academics turn their dissertation into publishable books.
As a Dissertation-to-Book Boot Camp student you get:
Forever access to the entire course (including future revisions)
The tested and proven framework for planning and revising your book
An actionable workbook
Tons of real-life examples you can use when drafting your own book
Start working though your dissertation to book plan right away with the boot camp
Additional Courses You Also Get Immediate, Forever Access to [for FREE!]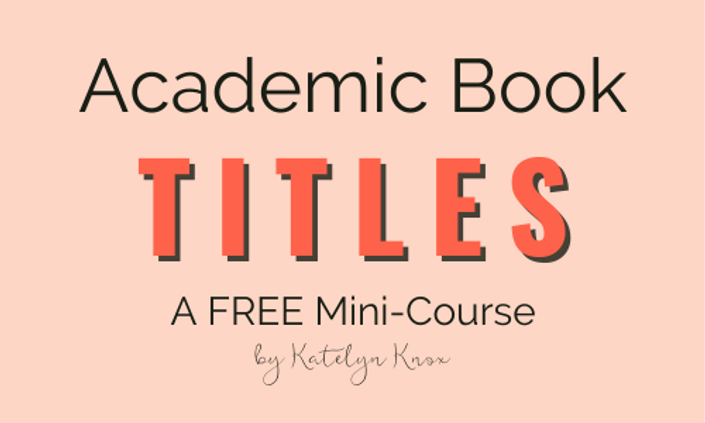 How to Title Your Academic Monograph [Mini-Course]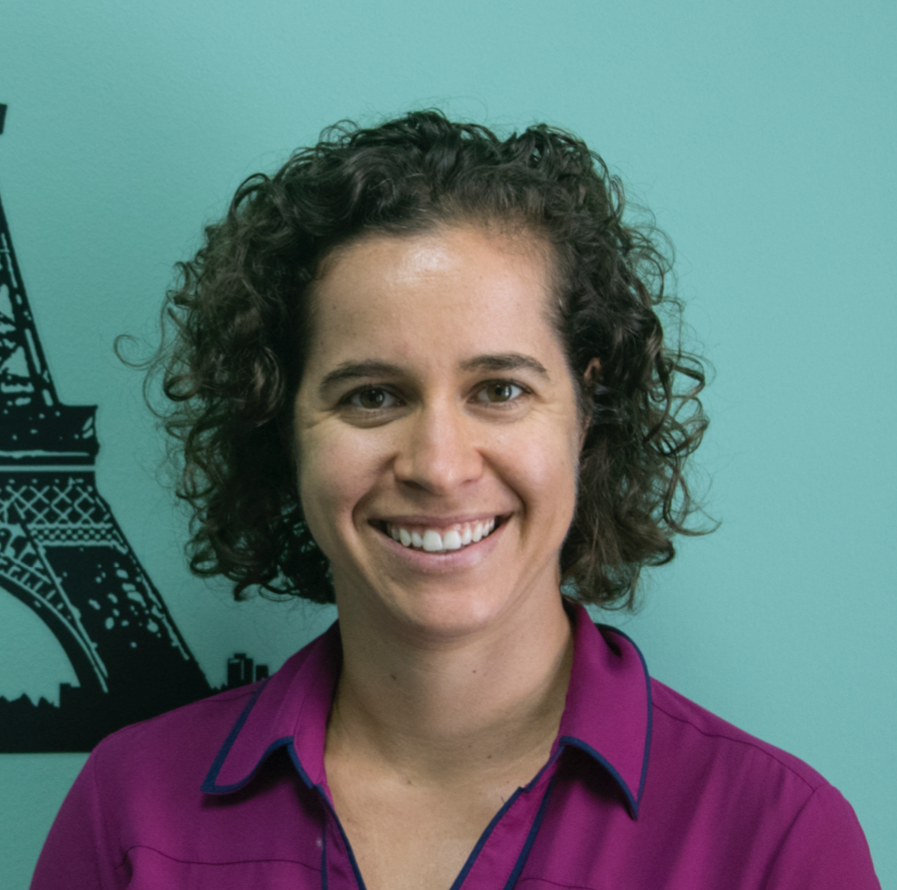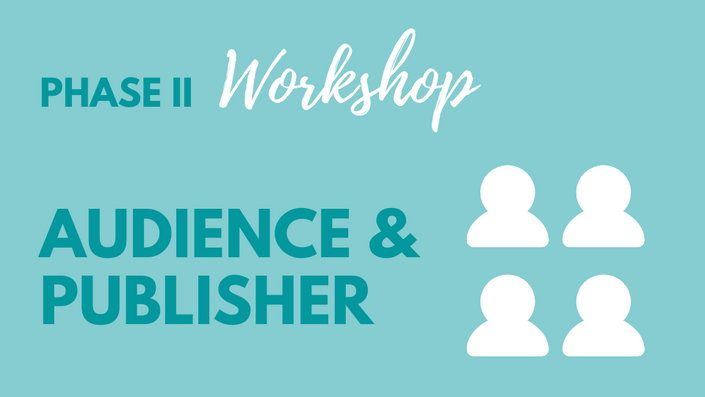 Identifying Your Academic Book's Main Audience & Finding a Publisher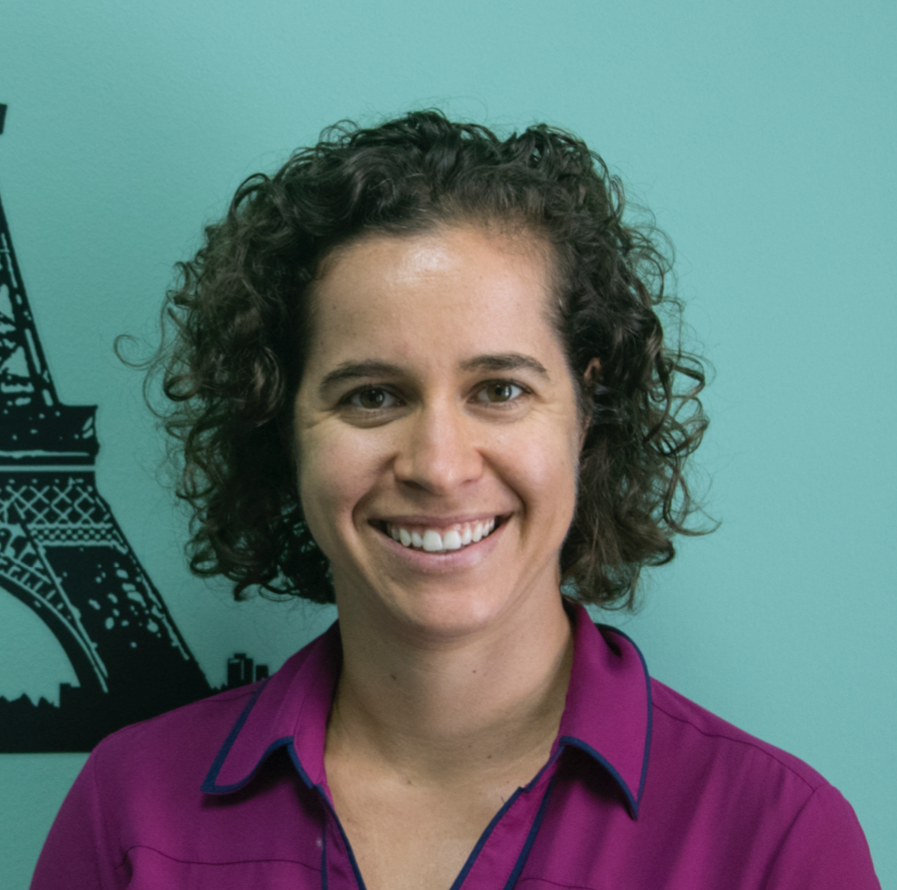 $16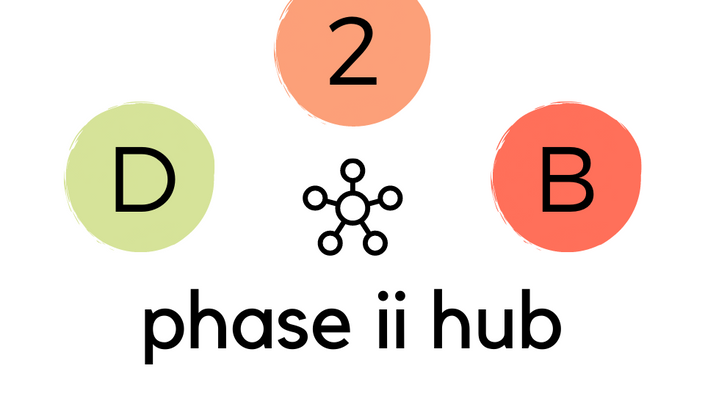 Phase II Hub--Essential
You've done boot camp. Now navigate the rest. Workshops, actionable resources, and straightforward information.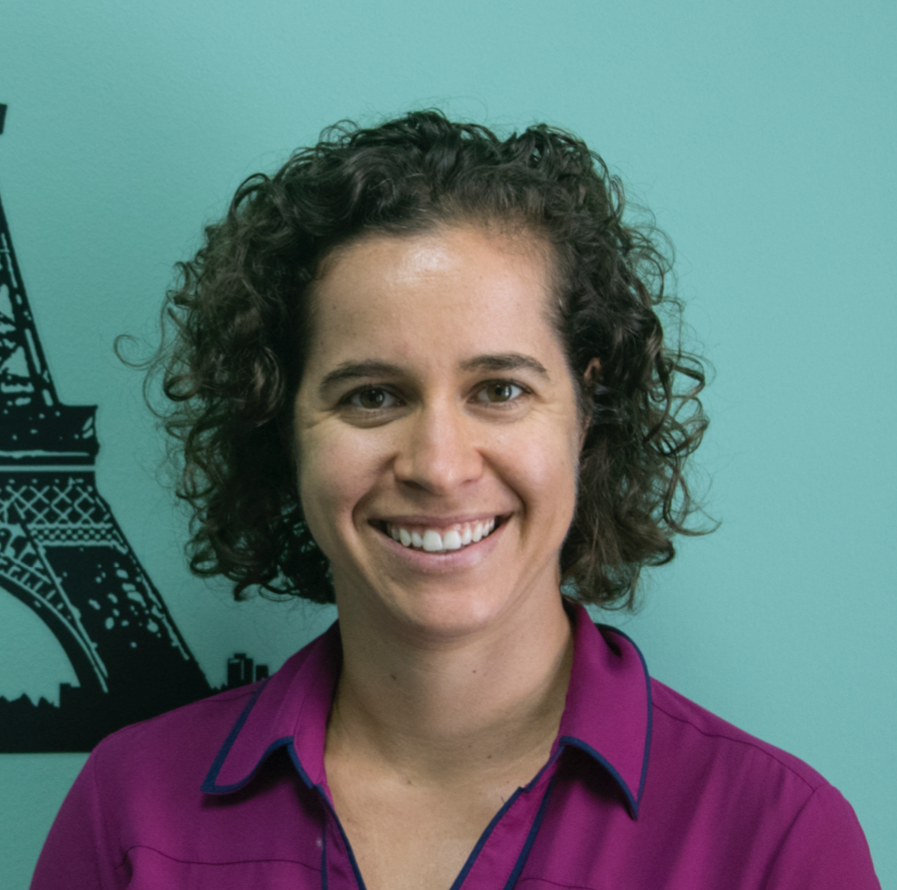 Who the Dissertation-to-Book Boot Camp is NOT for
The Dissertation-to-Book Boot Camp is not for everyone. If you have already revised 80%+ of your manuscript and are looking to prepare your book proposal, this boot camp is not for you. Since we don't specifically cover preparing your book proposal, you won't get as much out of this process as you should.
This boot camp is also not recommended for you if you are writing a first book that is completely different from your dissertation, as it's designed specifically for transforming your dissertation into a book.
A Note for Scholars Who Want to Use Research Funds to Enroll in Boot Camp
Each institution has its own rules about what can be purchased with research funds and how purchases can be made. Some institutions do not allow purchases on the Internet; instead I must file paperwork to become a vendor at the institution, you must submit an invoice, a PO must be issued, and then a check mailed. Please DO NOT enroll in the boot camp assuming that your institution will reimburse you. Instead, check with your chair and budget/accounts payable office FIRST. I am happy to provide any paperwork and invoices your institution requires. Please email me to coordinate in such cases.
What if I want to do this boot camp with a writing group or an on-campus center?
If you would like to work through this curriculum with a group of 4 or more people, please email me and I will be happy to give you a group discounted rate as well as a customized work plan to fit your group's needs.
Frequently Asked Questions
When does the boot camp start and finish?
The boot camp starts now and never ends! It is a completely self-paced online curriculum - you decide when you start and when you finish.
How long do I have access to the boot camp?
How does lifetime access sound? After enrolling, you have unlimited access to this boot camp for as long as you like - across any and all devices you own.
How many chapters of my book will I write?
This curriculum does not walk you through writing any chapters and does not help you produce body prose. Instead, it helps you reconceptualize and structure your book, distilling its highest-order contributions. It also helps you plan how these contributions filter down to structure your chapters. That said, the curriculum does include a step-by-step process to complete your chapter revisions, based on the planning documents you produce.
Do you have a suggested work plan?
The curriculum works best if you can work on it intensely for 8–12 weeks, for about 5–10 hours per week. Authors who make this work a priority during a set period (about 10 weeks) tend to do well, while those who do not struggle. So, I recommend that you enroll when you can make this work a priority.
Who is this boot camp for?
This boot camp is for authors of first academic books in a humanities or qualitative social science field. It assumes you are writing your book in English for publication with a US/UK university press.
How do I know I'm ready for this boot camp?
You're ready for this boot camp if it's been at least 4 months since you received your Ph.D. and you have a general idea of what your book will contain. If you have a sense that you need help reconceptualizing your book, you're at the right stage for this boot camp. If you have an urge to draft a proposal so that you can make sense of your book as a whole, you are at the right stage for this course. In fact, I highly recommend that you complete this course instead of writing a proposal because, as I explain in the introductory module, this curriculum's exploratory mode will help you test your book's assumptions better than a proposal will. You will likely find some of the writing you produce useful for a proposal, even though this course does not explicitly focus on preparing book proposals.
What will I produce during this boot camp?
You will distill your book's main claims, ensure your framing, organizing principle, structure, and claims match your book's evidence, clarify your 3–5 book-level takeaways, align your chapters to your book-level claims, and produce your book's narrative arc. While this curriculum is not designed to guide you to write any part of your book manuscript or proposal directly, most participants find some of the writing they produce to work in their book proposal and their manuscript's introduction, with minimal revisions.
What feedback will I receive on the materials I produce?
This boot camp is fully self-paced and does not include any feedback from or meetings or emails with me or my co-facilitator, Allison Van Deventer. A few spots in the curriculum contain resources you can use to get feedback from sympathetic readers. Sometimes, I and my co-facilitator are able to offer written feedback to a limited number of boot camp participants, for an additional fee. If we are currently able to offer such feedback, you will see this option available at checkout. If you do not see it available, then I am not able to offer any written feedback. If you would like to see whether my co-facilitator, Allison, is able to offer feedback, you can email her directly at allison [at] katelynknox.com. If you are interested in completing the same curriculum but with live feedback from me and my co-facilitator, you can sign up to be put on the waiting list for the 4-day live boot camp intensive. Because they are extremely time intensive, I currently offer such facilitated programs with feedback only during summers. If you'd like to be added to the wait list, email me at katelyn [at] katelynknox.com
Will this boot camp help me assess whether my book is publishable in my field?
Not directly. The boot camp activities help you distill your book's main claims and ensure that your chapters serve this overarching project. But a curriculum such as this one, a priori, cannot give you an objective perspective on your own field's publishing norms or whether your ideas are rigorous or substantial in your field. Once you have completed the boot camp activities, you will have a clear vision of your book's main claims and why these claims serve your book; you can use this material to seek outside perspectives from scholars in your field on the publishability of your study.
Does completing this boot camp ensure my book will be published?
No. The activities in this boot camp will help you get new perspectives into your own book, but it can neither tell you whether your book project meets the norms of your field, nor can it ensure that your book will eventually be published. If you are unsure about the publishability of your project or about the publishing process in your field, specifically, you should seek advice from a trusted mentor or colleague(s).
Are refunds available if I'm not happy with the boot camp?
I am happy to offer refunds to those who meet the criteria laid out in "who is this boot camp for" (and do NOT fall into the "who is this boot camp NOT for" criteria), who complete all the exercises thoroughly, and who do not believe that the exercises they completed fundamentally allowed them to distill their book's main claims. If at any point you would like a refund, or are struggling during boot camp, please email me at katelyn [at] katelynknox.com
Sure, finishing your book is the biggest reason for joining The Dissertation-to-Book Boot Camp


But you'll end up with much more than that.
From the moment you start the actionable activities, the biggest change you'll notice is in:
Your confidence.
Thanks to the introspective questions you will ask yourself and the strategic way you will begin to structure your book, you will experience a massive confidence boost.
That's because:
You have a roadmap for completing your book (instead of wasting time wondering what to do next).
You understand the goal for each chapter and what readers should learn from them (plus how each chapter advances your book's main arguments).
You can articulate what your book is about and why it matters.
You know your book is more than a bunch of interesting ideas and it develops coherent arguments.
This process empowers you both as a job seeker and as a scholar.